146945
True History of the Kelly Gang
Synopsis
Set against the badlands of colonial Australia where the English rule with a bloody fist and the Irish endure, Ned Kelly discovers he comes from a line of Irish rebels—an uncompromising army of cross dressing bandits immortalised for terrorising their oppressors back in Ireland. Nurtured by the notorious bushranger, Harry Power and fuelled by the unfair arrest of his mother, Kelly recruits a wild bunch of warriors to plot one of the most audacious attacks of anarchy and rebellion the country has ever seen.
Film Credits
Producer:
Liz Watts
Hal Vogel
Brad Feinstein
Starring:
Charlie Hunnam
Russell Crowe
Essie Davis
George MacKay
Nicholas Hoult
More Information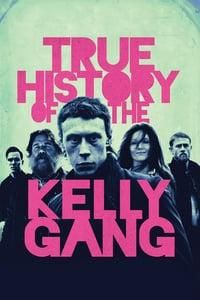 Rating:
18
Suitable only for adults
No one younger than 18 may see an 18 film in a cinema. No one younger than 18 may rent or buy an 18 rated video work. Adults should be free to choose their own entertainment.
Country:
United Kingdom, Australia
Released:
17 February 2020
Genres:
Action/Adventure
Drama
Suspense/Thriller
True History of the Kelly Gang